Do you have pets who might use (or drink from) the pool? No problem.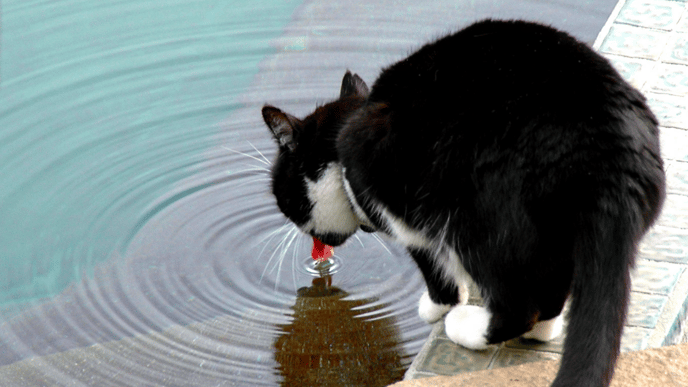 Yes, when used as directed, Orenda products are safe to use in pools with pets. Every Orenda product is NSF/ANSI Certified to Standard 50, meaning they are non-toxic and non-hazardous when used as directed.
How long after using PR-10,000 is it safe for pets to drink from the pool?
The short answer is to wait until the water is no longer cloudy, and the PR-10,000 dust has fallen to the floor or is in the filter. Though pets shouldn't drink from the pool in the first place.
Is CV-600 / CV-700 safe for pets?
Absolutely. It's safe for us and our kids too. In fact, both CV-600 and CV-700 were Certified to NSF/ANSI Standard 60 for years too. We have never changed the formula, we just let the certification lapse and did not renew it, as Standard 60 is a drinking water standard, and was not necessarily applicable to swimming pools.