You can request free virtual training from Orenda directly from the Orenda App or website.
If you want to learn more about water chemistry or how to implement the Orenda program, please start by taking our free online learning program, Orenda Academy™. Once you have passed Orenda Academy™, if you still have questions, you can email us (info@orendatech.com), contact us through our website, or call our support hotline at 1-866-763-4269.
Learn more: How to request private virtual training with Orenda
Private virtual training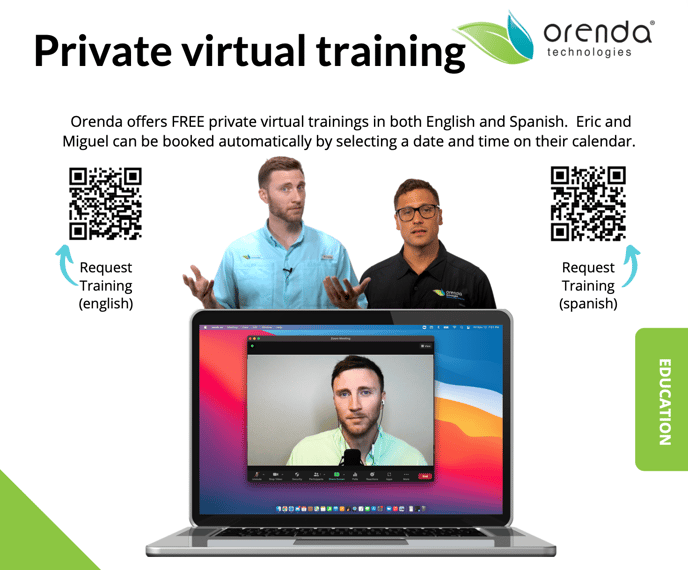 If you are ready to take the next steps for you and your company to learn the Orenda way, you can book a personal virtual training session with Orenda. Virtual training is a zoom meeting with Eric (English) or Miguel (Español) where you can ask us anything. These sessions are limited to one hour, so please be respectful of our time beforehand:
Take Orenda Academy™ first.
Have your questions ready and written down.
If you have problem pools you want to discuss, have photos ready to email during the meeting so we can look at them.
These classes are private and not recorded. We are capable of having many people attend the class too, as they are on the Zoom platform. We also offer webinars for larger groups (over 100 people). We just ask that you are prepared for the meeting so we get the most out of our time together.